Important! Sign up to Lisa's e-mail Newsletter for notification of all new releases.
page last updated 11/4/2021

From an email I just sent
Hi. HI! Long time no talk. I don't think we've talked since early 2020. … So how did 2020 treat you? Oh, ahhhhh, you know what, nevermind. Let's not talk about 2020. How about 2021? I mean, I know 2020 wasn't that great, but 2021 had to be a good yea– ….. um. well. You know what, let's just talk about what's coming UP, shall we? ————- 2022 is going to be OUR YEAR. I feel it in my bones.
I've been quiet, because I've been struggling. There's a lot of …. weaving that has to be done to make sure the ending (the last 3 books) perfectly matches what was set up in the beginning … for each character. I have 26 hero/heroine characters and a whole motherf*cking slew of side characters. It's a mess. It will always be a mess. There's too many of them for it not to be a mess. But I've managed to tame the mess enough that I can write OTM11, so I'm happy for now lol.
 I'm 10 chapters in to OTM 11. It's been very very slow going, but hopefully will pick up. I'm so happy to be writing again, really, SO SO SO SO happy. Canyon and Timber are super fun. Mrs. White is effing crazy. —- I didn't realize. lol. And if you don't understand how I didn't realize, believe me, me neither. I was the last to know Rogue was a bitch, the last to know Harlan had ADHD, and the last to know Mrs. White was crazy. makes no sense. lol 
–I know you guys miss otm world. I'm trying.–I know you miss switch of fate world too. I may reverse my decision to end that series I'm just trying to get in a better writing/releasing place right now.— Lisa <3 <3 
tldr; otm is fucking complicated, yo
One True Mate 11 Cover!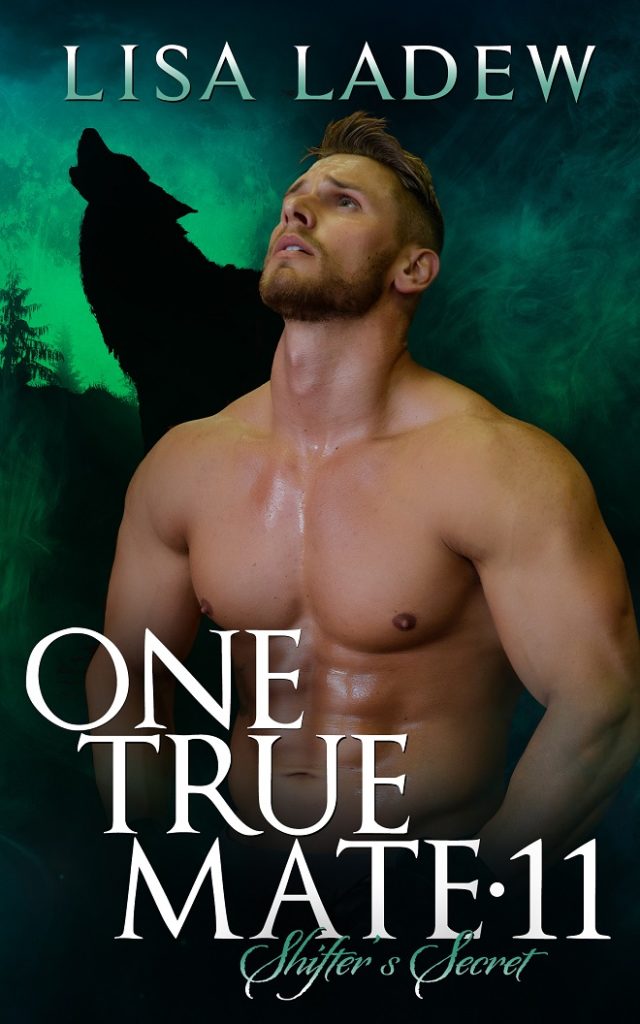 (no release date yet)
In Serenity, the wolven are on the defensive and they're tired of it. They've been cleaning up the messes of demons for decades, and now the divine say that one of their own needs "watching." The presumed One True Mate, Sage, is missing and evidence is mounting that she's been hunted by Khain, the worst demon of all.
Canyon Wheeling's life has been chaos since day one. He was abandoned by fate at birth and raised by his big brother, Timber, who was barely out of diapers himself. Now Timber and Canyon have to stay out of trouble long enough to save Sage, and pray that no wolf has to find their mate bound in the demon's lair…
---
Find Lisa
💕 Amazon, all my ebooks, print books, and audio books
(I'm an amazon exclusive author)
— My entire available catalog is available in Kindle Unlimited, and many of my books are available on audio.
💕 💕
💕 Facebook Lisa Ladew Author page – follow me on fb! I'm inconsistent or nonexistent everywhere else but Facebook and here at my website.
💕 Facebook spoiler group
💕 Facebook women's group
💕 Newsletter signup – never miss a contest or new release!
💕 Contact me – email "readers@lisaladew.com" Kelly will help you, and she passes well-wishes on to me. Thank you. I always and forever appreciate love from readers. OTM7-hate is a little less welcome lol.

Reading Order and FAQ
💕 Reading order for One True Mate Series:
Before I first discovered there was such a thing as Paranormal Romance, I wrote Romantic Suspense. The reading order, if you want to follow some semblance of the writing order, would be like so.
FAQ – Also titled … What's Missing?
💕 What happened to the Hide Me Series? If it's gone, it means I decided to pull it off of sale. That series, while probably secretly cathartic for me in some way, was also violent. I'm having a hard time looking back on it from who I am now, and being ok with putting that out in the world… so it's on my list to pull it. I may try to take out what bothers me the most about it, and re-release. It would not be a huge project. Only a … large project lol.
💕 What happened with Kindle Worlds? Amazon shut the program down. I don't want to talk about it lol. I hope you will visit/support the authors who wrote in my launch, they are: Savan Robbins, Georgette St. Clair, Jules Tyler, Moxie North, P Jameson, JK Harper, Eliza Gayle, Kate Rudolph, Olivia Arran, and Julia Mills.
💕 What is the deal with Charlene's Soldier? Ah. Sigh. That was Lisa trying to figure out just what in the hell she was doing. I do love that story, but it's only half of a story and the other half of it was in Eve Carter's Kindle World and Eve and I haven't quite gotten together yet to release rights back to me so I can re-publish. It's on the list. I think it will be done someday.
💕 Where is Phoenix's book? (Rosesson Brothers). Don't fret, don't worry, I'm so sorry it's not published. It … it's on the list, and the list got out of control. I'm working on it. My eyes were bigger than my stomach. My writer brain wanted to do more than was humanly possible at any one time, and it caught up with me.
💕 Can I send you something? Sure! As long as you don't expect any response other than a silent thank you from my heart to yours.
Lisa Ladew – 3095 Hwy 101 N Suite 43-131 gearhart, oregon 97138
💕 I need to email you. "readers@lisaladew.com" will get to someone on my team. Whatever you do, do not PM me on facebook. You can hit me up on my business page, and that will be seen and answered by someone on my team, but my personal Facebook page does not have anyone reading the private messages.
💕 How can I get my hands on signed books? There is only one way. WIN ONE. Sign up for my NL or like my page on FB to be notified when I hold a giveaway.
💕 What is your signing schedule? As of yet, I've only done Readers and Writers Seattle event, and it's the only one I'm planning on in the foreseeable future, but not until the pandemic is well over.
About Me
I was born in 1972 in Chicago, and moved all over Illinois during my early years. We won't speak of my childhood lol. It was a little bumpy. I joined the army when I was 19, enlisted as a combat medic and served almost 8 years. I've been to college twice, once for liberal arts and once for computer science. I didn't finish either time and I'm not sorry. I'm married, and have been forever. 22 years as of 2018, that's forever, right? 💕 I have two boys. I birthed the first when I was 30 and I birthed the second when I was 40 … that was fun. Age 40 is when I started writing, too.

I was a voracious reader most of my life, but not romance, more horror and fantasy. When I had my first child, I couldn't read horror anymore, and so I eventually ended up with romance and … here we are :). I have no formal writing training, I'm sure most who have read my early books can attest to that lol 🙂 but I'm certain that what I lack in knowledge I make up for in enthusiasm and sheer convolutions. 💝

I currently live in the Pacific Northwest and hopefully always will. Rowr.
💖 That's it, there's no more to this website.